Cottonwood Parkview Addition
Cottonwood Parkview Addition is a 70.2-acre mixed-use development located along Washington Street in beautiful south Bismarck. The project features a well-balanced mix of uses including open space, commercial, multi-family, twin-homes, and single-family lots available for purchase.
  WATCH THE VIDEO FOR A STUNNING PREVIEW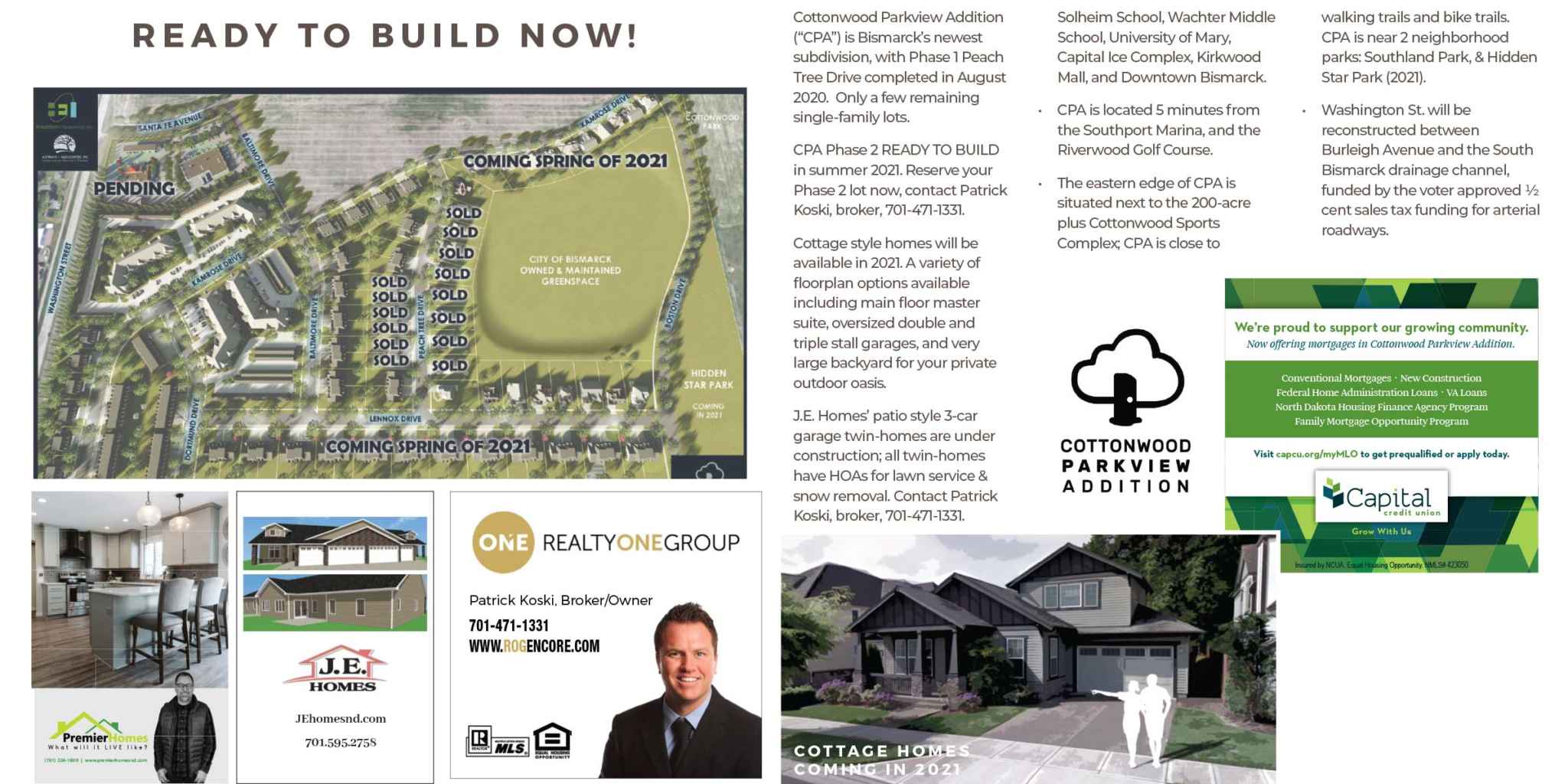 Aerial pictures taken 2019.
Aerial pictures taken 2019.
The best is yet to come,
in Cottonwood Parkview Addition.
The community is unlike any other you will find in the area, as it is located adjacent to an abundance of open space. The east edge of this development is situated along one of the region's largest public green spaces, Cottonwood Park.
Residents of this area benefit from the immediate access to miles of recreational trails that will support an active life style. The development is also close to Solheim Elementary School, Wachter Middle School, University of Mary, Riverwood Golf Course, Kirkwood Plaza Shopping Center, and downtown Bismarck.
Bismarck metro Best City for Jobs
click for more information
New Geography compiles rankings based on short-, medium- and long-term job creation, going back to 2002, and factors in momentum — whether growth is slowing or accelerating.  The Bismarck MSA ranked #1 in the list of Small Cities and #1 in the list of All Cities.
10 U.S. Cities With the Cleanest Air
click for more information
Bismarck, ND is one of the 10 U.S. cities with the cleanest air, according to the American Lung Association's annual report, which looks at levels of ozone and particulates (tiny particles that can get lodged in your lungs).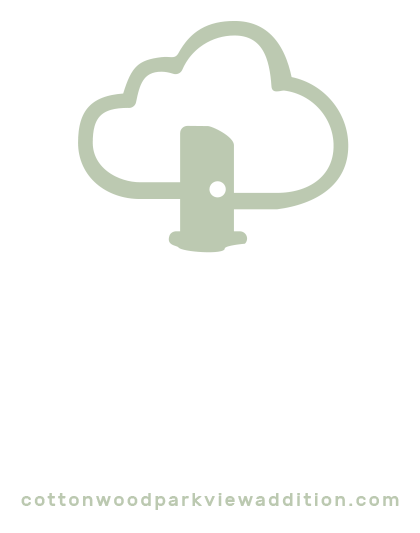 Paul K. "Kris" Wachter, MRED
California R.E. Broker Lic.#01100894
PROJECT MANAGER
Michael Gunsch
Houston Engineering
PROJECT ENGINEER